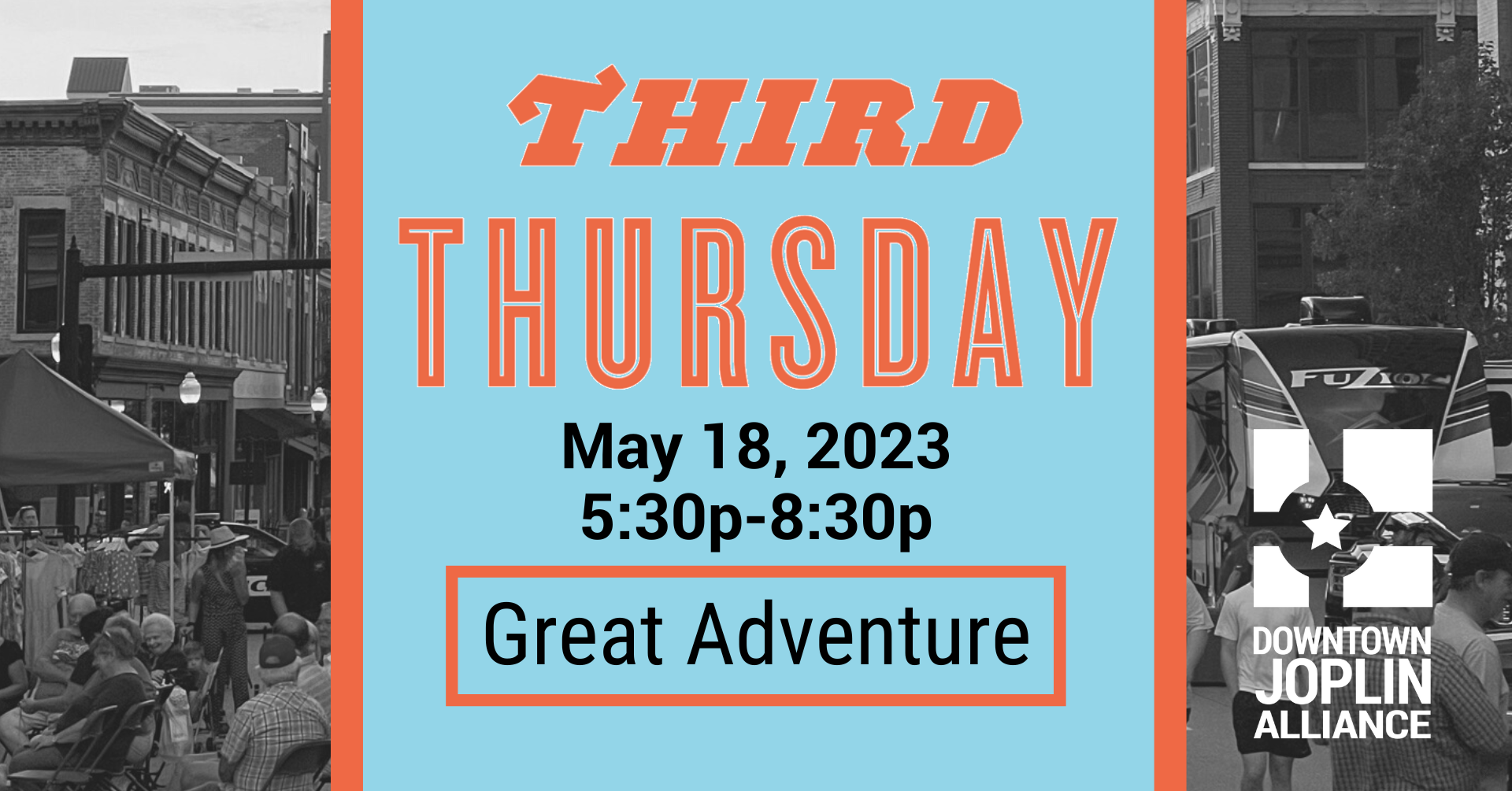 Third Thursday is Joplin's premiere community cultural event. Every third Thursday, March through October, thousands of people gather on Main Street in Downtown Joplin from 5:30 p.m. to 8:30 p.m. to enjoy local artisans, music, entertainment, and food.
This May, join our sponsor, Mid America RV, and our vendors as we celebrate the spirit of Great Adventure! Whether riding a bike, canoeing through our streams and rivers, or hitting the open road, this is month to explore!
Here is the full schedule for our 16th season of Third Thursday!
March 16: Go Green
April 20: Be a Hero!
May 18: Great Adventure
June 15: You Belong Celebration
July 20: Downtown WaterFest
August 17: Dog Days of Summer
September 21: Green & Gold (MSSU)
October 19: Harvest Festival
Third Thursday is made possible by our Yearly Title Sponsors: KSN/KODE; the Joplin Globe, and Zimmer Marketing.